Meet Dr. Dabholkar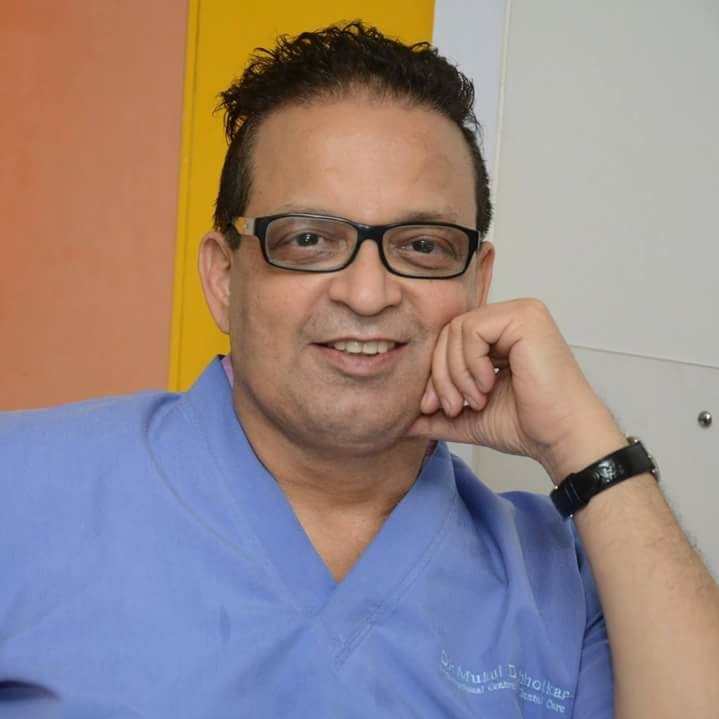 Best Dental Clinic in Mumbai
Our centre is known as International Centre for Dental Care (ICDC) & is situated in Bandra(Mumbai) & his mission is to provide the most up-to-date general dentistry for the entire family.
Besides this, we have the facilities for advanced dental treatment at par with anywhere in the world in every specialty. Our hygiene standard has to be experienced as we raised the bar.
International Centre for Dental Care is headed by Dr. Mukul Dabholkar for the past 37 years & his team of specialists with the most advanced dental equipment ensure you get the best in dentistry.
The clinic is aesthetically functional with a warm ambience, and our USP is to take the patients on time.
Facilities at ICDC
Accepting Credit/Debit cards and EMI Facility available on Credit Card
Our clinic provide the EMI facilty on credit cards to our patients and accept all type of Debit/Credit cards.
Using Innovative
Technology
All our surgeries are furnished with state of the art equipment and maintained at the highest standards.
Guarantee Success
of Treatments
Most of our treatments are covered by a long term guarantee which will be discussed with you before beginning treatment.
Highly Qualified Dentist & Specialist
With over 37 years of dental experience and experience with implants, we are experts in all facets of dentistry.
What our patients say ?
Dr. Mukul's practice was clean, modern, and professional–and a great value for the money. The service I received was excellent and the quality of the care was beyond my expectations. I highly recommend Dr. Mukul's clinic to anyone looking for dentistry in Bandra.

UC Berkeley '12 - Cognitive Science + Political Economy